Jonathan Galindo (Cursed Goofy) – a man in a dog mask, launched a new wave of dangerous challenges in the style of "Blue Whale". Accounts with the same name are written to kids and offer to play a game with tasks that supposedly leads to suicide.
Who is Jonathan Galindo
It is still not known who is hiding under the name of Jonathan Galindo. According to Heightzone, it all started with a Tiktok user with the nickname @ jonathangalindo54. It is he who is considered the "real" Galindo.
This account was registered in the fall of 2019. It is also known that it was he who "revived" the deadly game "Blue Whale", which hit the whole world in 2016. But now Tiktok has become the main distribution area, where the flash mob got the name Blue Whale Challenge.
Over time, dozens and hundreds of clones of Jonathan Galindo appeared in Tiktok, Twitter and Instagram. It is believed that this dangerous trend began on the Spanish-speaking Internet. But already managed to capture the English-speaking users.
Jonathan Galindo and Blue Whale Challenge 2020
In 2016th, the so-called "death groups" appeared on the Russian Internet. This is a flash mob "Blue Whale", in which children and adolescents were invited to play the game. The last task in this game was to commit suicide.
The game caused a stir, but soon everyone forgot about it. Until 2020, when something similar began to appear on Twitter and Tiktok.
Jonathan Galindo is considered the direct heir to the Blue Whale. Accounts with this name find children and write to them with an offer to play. The game consists of 50 steps, and the latter supposedly leads to suicide. But so far all these are just rumors – there is no real evidence.
Nevertheless, the revival of an unhealthy trend has excited the Internet. Tiktok has already deleted videos from the account of the "real" Jonathan Galindo. And people write angry and disturbing messages to warn others.
Why is Jonathan Galindo on the avatar a man with a dog face?
A creepy avatar is the key to a good online scary. So it was in 2018, when someone spread the legend about Momo, who allegedly writes deadly messages on WhatsApp. In fact, the image of Momo was borrowed from the Japanese sculptor Keisuke Aiso.
In the case of Jonathan Galindo, a similar line can be traced. At the heart of the image are pictures of the cosplayer and mask maker Samuel Canini. He is also known as Dusky Sam.
The image of a human dog (a round black nose and a human grin) was created in 2012-2013. These pictures and videos (more than a dozen) are now associated exclusively with Galindo. And looking at them, many people really move their hair.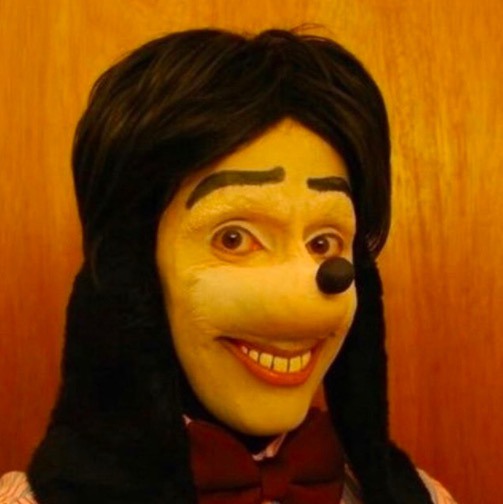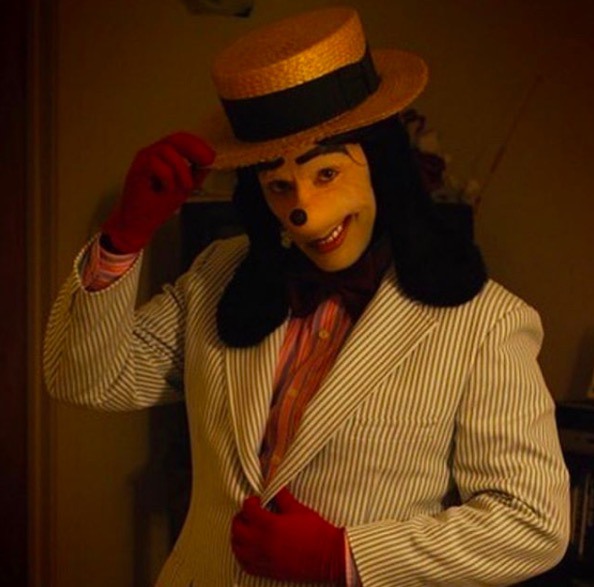 Canini himself has already reacted to the unexpected "confession." The creator of the masks wrote on his Twitter that he was confused about the new flash mob with his photos.
This Jonathan Galindo madness seems to be terrorizing a great many young impressionable people. The photos and videos are mine from 2012-2013. They were for my own weird amusement then, not for some modern day thrillseeker looking to scare and bully people.
It is worth noting that Jonathan Galindo appeared on the Spanish-speaking Internet. Like the mysterious horror story Momo.
Memes about Jonathan Galindo and user reaction
Jonathan Galindo appeared in 2019, but began to talk about him in large numbers in July 2020. One of the first was a tweet by @itsVoxsis.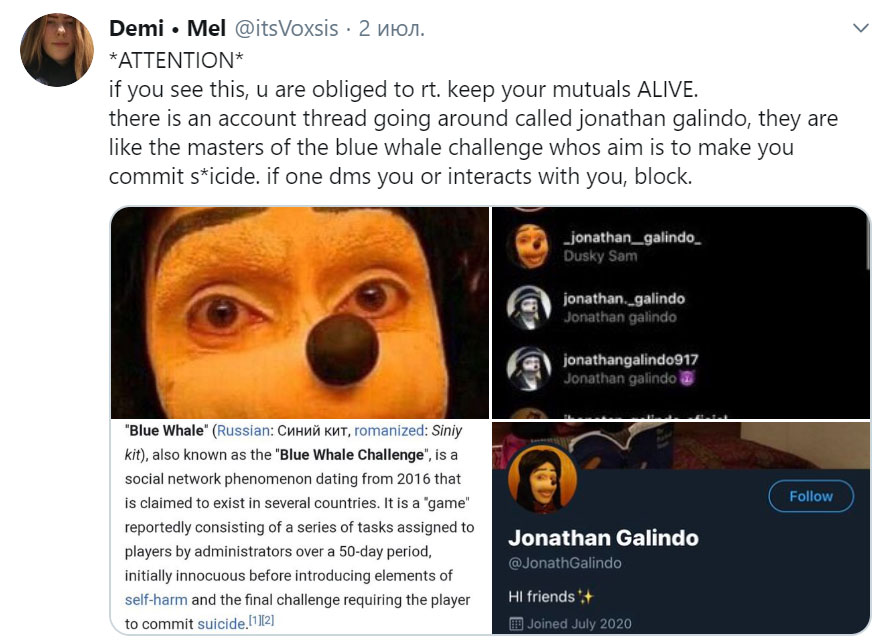 The post of the girl scored more than 70 thousand retweets and spread the "glory" about the horror story around the world.
A few days later, dozens of fake Galindo appeared on Twitter and Tiktok. Some of them do write teens with offers to play the game. But most are just renamed for hype.
Meanwhile, people are already in full contact with the Jonathans and distribute screenshots of correspondence. Not without Russian memes.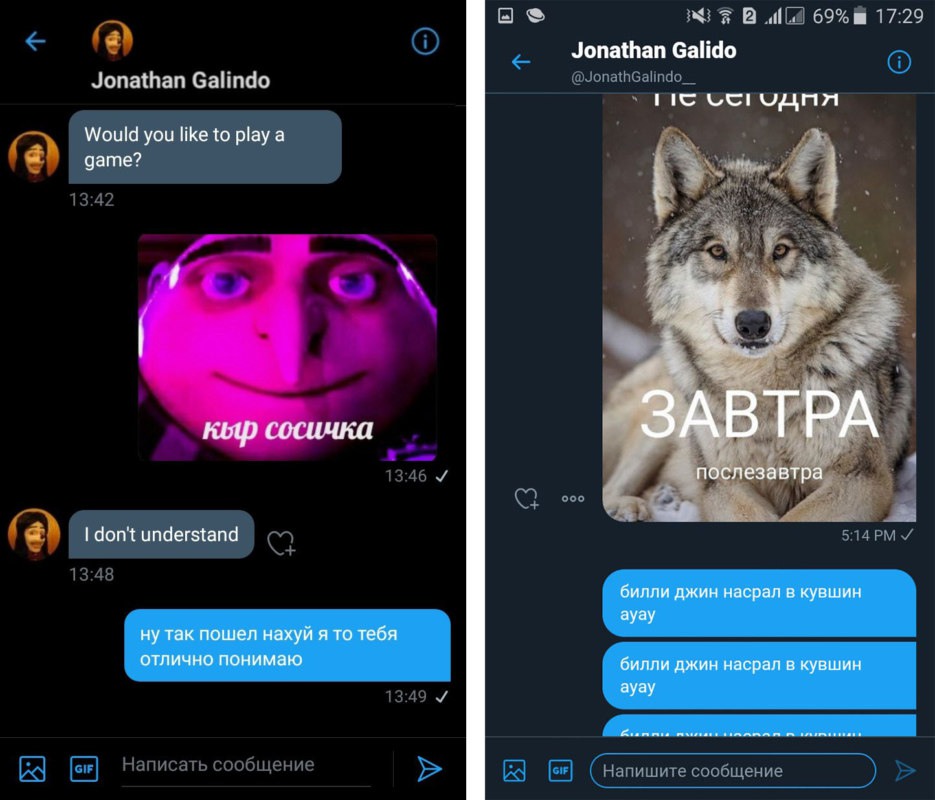 It's hard to say how dangerous the new flash mob is. But his influence is already comparable to Momo's Internet fame. Memes about Galindo, all kinds of "revelations" and troubling posts are gaining popularity in all social networks.