No one knows what will happen on August 27th, 2020. But thanks to a new meme from Tiktok, thousands of people are already getting ready for this day.
If you follow the hashtag #august27 in Tiktok or Twitter, you can see many posts related to this date. People boast that they were "chosen" for this day, but no one can say for sure what should happen on that day.
In fact, the answer is simple: nothing. It all started with a joke that came up with tiktoker @stfusamantha. On July 6, 2020, she posted a video in which she did not even say anything. But the text was superimposed on the picture, which confused everyone else.
If this on your FYP (For your page)… Congratulations. You've been chosen. Rebember the date august 27th. IT'S IMPORTANT.
For some reason, the video became viral and gained 5 million views in a few days. Other users began to parody the original. And, of course, everyone immediately began to wonder: what will happen on August 27.
When the joke went too far, Samantha explained that she did not mean anything specific.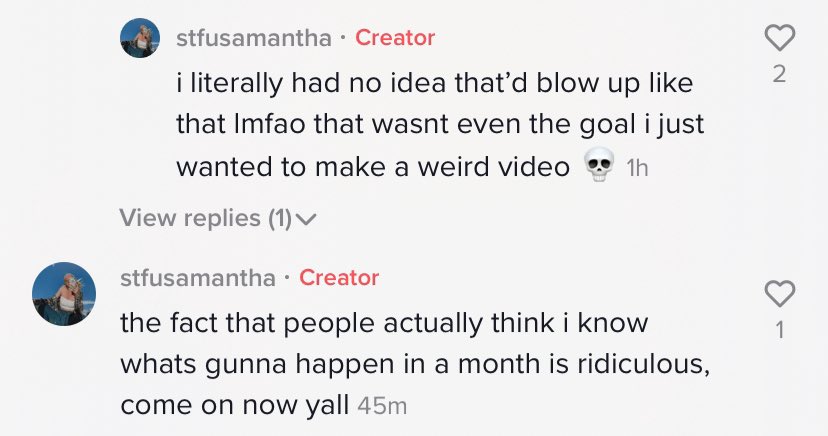 But this, of course, did not stop the flow of memes, thanks to which the date of August 27 no longer seems simple.
What will happen on August 27, 2020?
And although the initial answer is obvious, people began to build their theories. The most popular of them says that it was on August 27th in the Simpsons that they predicted the death of Donald Trump. The version is hype, but very dubious. If only because such a series was not actually in the animated series. This means that there could be no predictions with an exact date.

One way or another, people continue to parody Samantha's video. They impose neon filters on the picture and, with the music of Such a whore, look pointedly at the camera. Some videos are really creepy.
And when the trend had already completely spread all over the world, many thought: if nothing was planned on August 27, then something needs to be planned. So the idea came up to hold a large manifestation or a live flash mob with access to the streets.
What will actually happen on this day, we will soon find out. After all, you can not discount the strength of the meme. Last year, the same plan came up with the assault on "Zone 51", and after considerable preparation the event took place.