Trump Serving a Fast Food (Trump and Burgers, Hamberders) – is a meme refering a fast food banquet at the White House for Clemson Tigers athletes.
Origin of Trump Serving a Fast Food Meme
Donald Trump spoke about the Clemson Tigers visit to the White House at a press conference on January 14th. The team became the best among the university teams in American football. Trump called the "tigers" a very strong team and said that they will treat McDonald's, Burger King, Dominos and other famous American fast food chains out of food.
TRUMP says he plans to serve the Clemson national championship football team "McDonald's, Wendy's, and Burger King with some pizza" when they visit the White House tonight.

"I would think that's their favorite food," he says, earnestly. ? pic.twitter.com/Gup28pERfh

— Aaron Rupar (@atrupar) 14 января 2019 г.
When the athletes appeared in the White House on the evening of December 14th, hamburgers, french fries, and other fast food stood out among the exquisite dishes and silver candlesticks on the tables. When asked by the journalists which network he prefers, McDonald's or Wendey's, Trump responded that he loves "great American food."
President Trump welcomed the NCAA national champion Clemson Tigers football team to the White House with a shutdown smorgasbord of fast food offerings he called "great American food," including piles of pizza and fries and more than 300 burgers. https://t.co/OVBdfzv4wg pic.twitter.com/dzEztYbia1

— NBC News (@NBCNews) 15 января 2019 г.
Donald Trump personally prepared the menu and paid for all the dishes that were served at the reception. This is due to the fact that the US Congress did not adopt the budget for 2019 due to disagreements between Republicans and Democrats.
Social media users were shocked by how cheap food from the eatery contrasts with the atmosphere of the White House.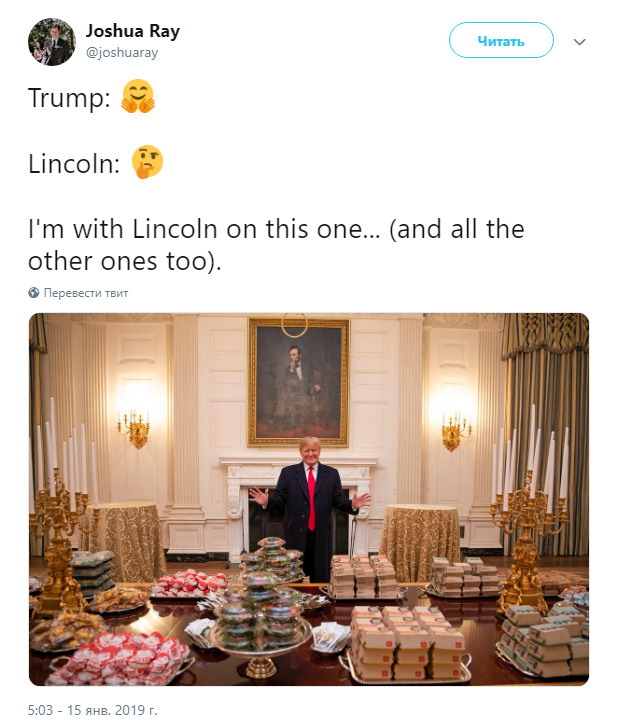 Gallery
Reddit turns some photos from banquet into memes. It started from photoshop battle at r/photoshopbattles. Here are some good edits.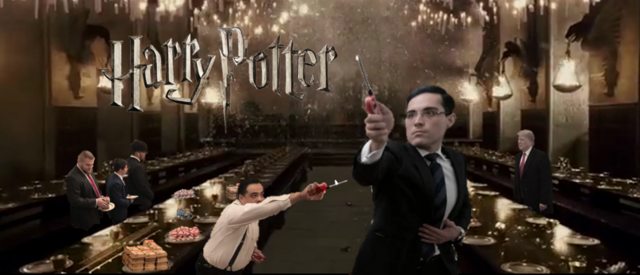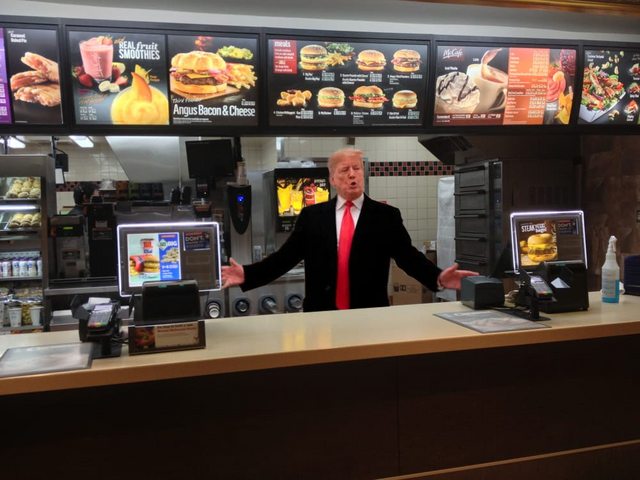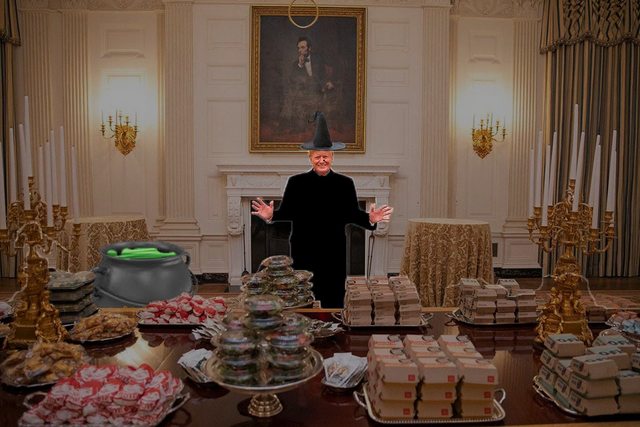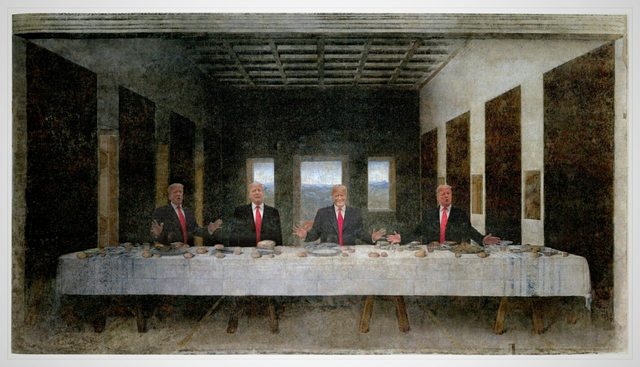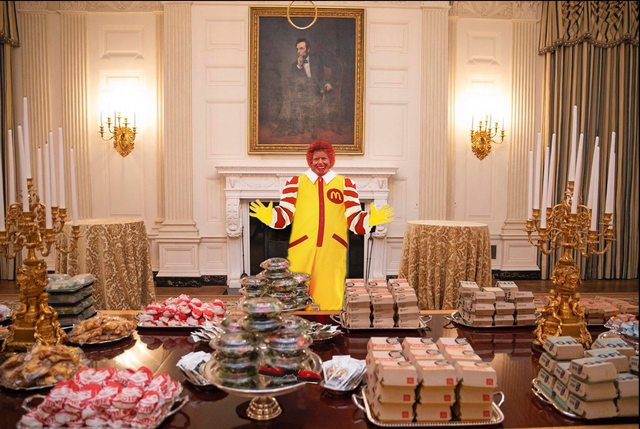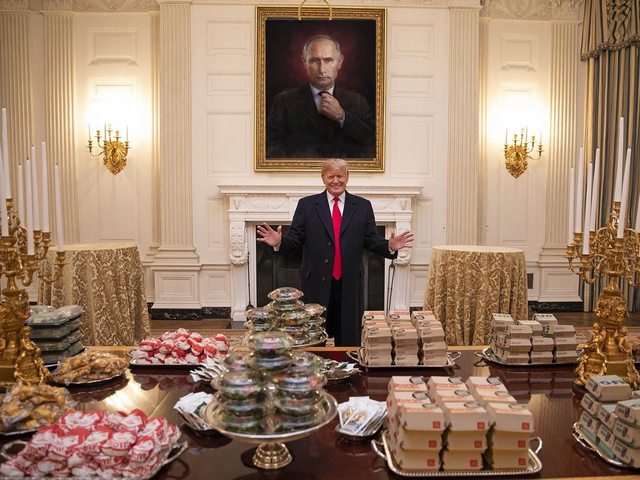 Trump with burgers meme template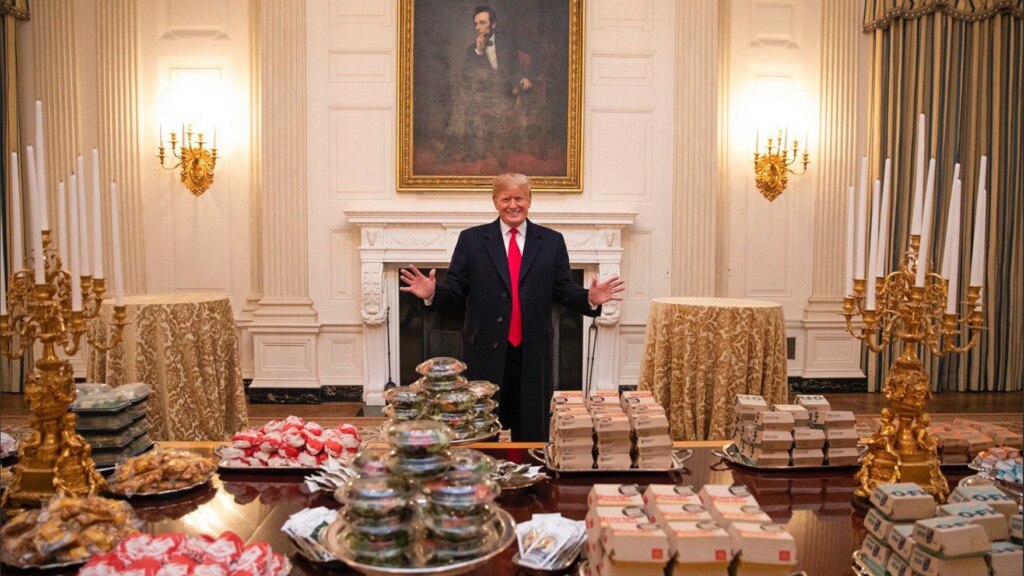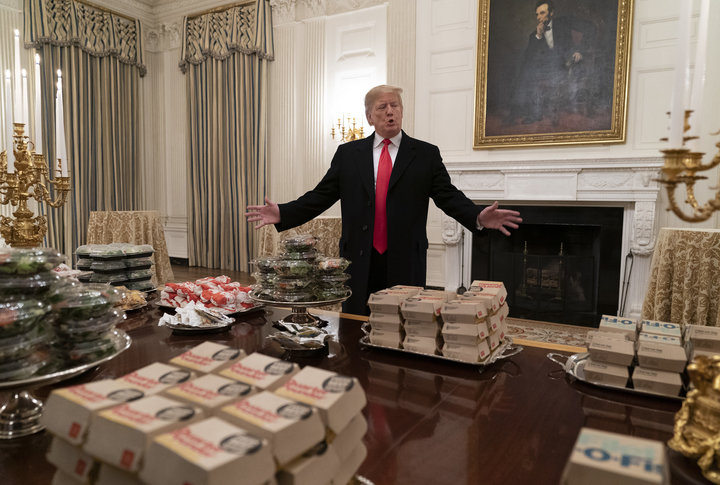 Trump serving burgers memes