Greta Thunberg – is a Swedish eco-activist nominated for the Nobel Peace Prize. She opposes the actions of government and business that lead to climate change. In September 2019th, she spoke at the UN summit, her speech attracted a lot of attention. The frames from Greta's performance scattered on memes, as well as the moment when the girl saw Donald Trump.
Greta Thunberg meme explained
Greta Thunberg was born on January 3, 2003, now she is 16 years old. At 11 years old, the girl experienced severe depression, she was diagnosed with Asperger syndrome, obsessive-compulsive disorder and selective mutism.
On August 20, 2018, Greta went on a solo strike to the Swedish parliament. She had a poster "School Climate Strike". Instead of going to school, Greta every day for two weeks began to come to parliament and sit there with a banner. Thunberg demanded that Sweden and other countries strictly comply with the Paris Climate Agreement.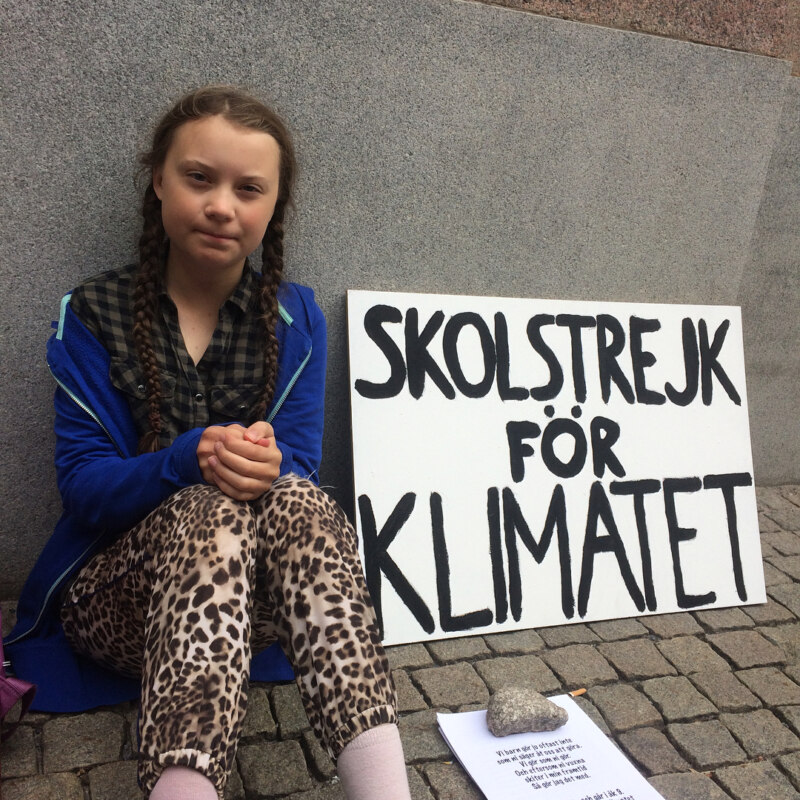 Greta began to meet with politicians around the world at major environmental events, to participate in global strikes. In Sweden, Gretta Thunberg in 2019 was recognized as the woman of the year, a 16-year-old girl was nominated for the Nobel Peace Prize.
On September 23, 2019, Greta Tunberg made a speech at the UN summit on climate change. The girl spoke very sharply and emotionally, accused the leaders of developed countries that they transferred the solution of environmental problems to the shoulders of the younger generation.
People suffer, people die, entire ecosystems collapse, we are on the verge of mass extinction, but all you can talk about is money and fairy tales about economic growth. How dare you?!
Greta Thunberg
During the summit, Greta saw Donald Trump in the corridor of US President. He stopped at the summit for 15 minutes and Tunberg did not listen to the speech. Trump is indifferent to environmental issues; on his initiative, the United States decided to withdraw from the Paris Climate Agreement, an international treaty to reduce carbon dioxide emissions.
At the time of an accidental meeting, Greta's face was literally written all that she thinks about the American president. Images from Greta's performance, as well as a gif with her and Trump, quickly spread across the network and became memes.
Meaning of Greta Thunberg memes
Greta Tunberg is an eco-activist and one of the most influential teenagers in the world. The girl has a very expressive facial expression, her public appearances are stiff and emotional. The speech of the young activist at the UN summit attracted the attention of many people around the world, shots with Greta and a gif with her and Trump were stolen by memes.
Gallery
We are all Greta.

— Ana Navarro-Cárdenas (@ananavarro) September 23, 2019
Bless whoever got this footage of Greta Thunberg eyeing Trump pic.twitter.com/1XEjz7hyoG

— Ang Ferraguto (@MagnaFarta) September 23, 2019
Greta Thunberg's glare at Donald Trump is giving me the energy to get through this Monday pic.twitter.com/xdM0rdI2ln

— Sam Stryker (@sbstryker) September 23, 2019
I think a lot of us can relate.

— Julián Castro (@JulianCastro) September 23, 2019
This Greta Thunberg stare down is life goals. pic.twitter.com/zAXDPzJePI

— Amee Vanderpool (@girlsreallyrule) September 23, 2019