Chess memes – a two-pane meme imitating a chessboard with Knight figure which need to make a correct and obvious decision, but it still chooses the wrong move.
Origin of the Chess memes
Single memes imitating a chessboard and figures appeared in 2016 and 2017. But did not become popular. The trend for this format arose in early 2019.
On January 6th, Reddit user Rinat1234567890 published the first chess meme. The top panel shows a board with three figures. The white Knight has one solution: eat the Queen or the Bishop. The second panel shows the result – the Knight chose to eat the Bishop.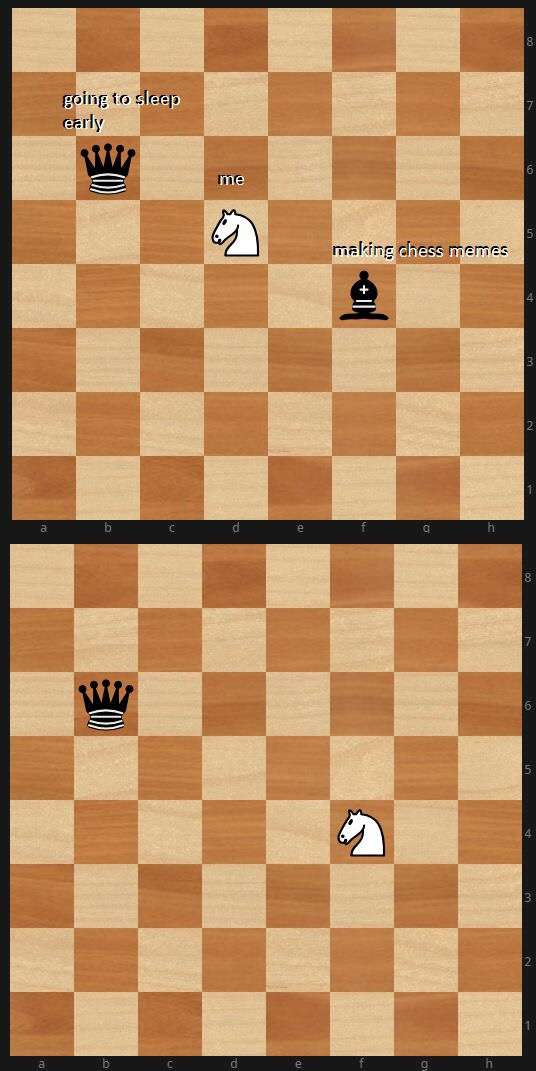 The post scored more than 66000 upvotes in the r/dankmemes. On the same day, new interpretations of the meme began to appear. And within a day pictures of chess filled the reddit.
Some users remembered the old macro, which also mentioned chess. Thus, the user StSpyro added three panels, on which he laid out from the chess pieces a picture of a meme Outstanding Move.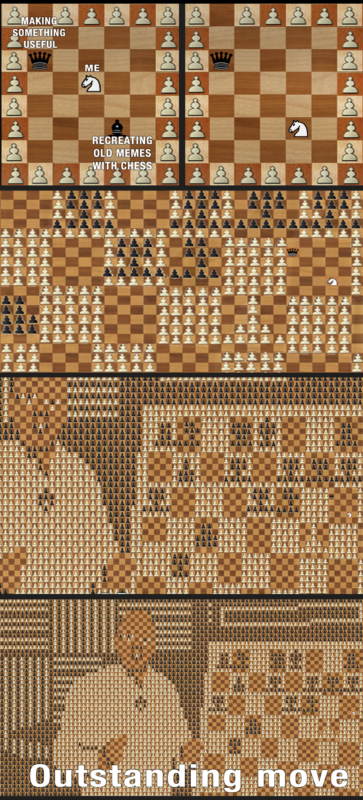 Meaning
Memes with chess pieces will be understood only by those who are familiar with the rules of the game. On the original picture, the Knight will have to choose from two moves (the knight always goes two steps forward and one to the side). In the second panel, we see that he does not make the most obvious decision: he eats an Bishop instead of a Queen.
Template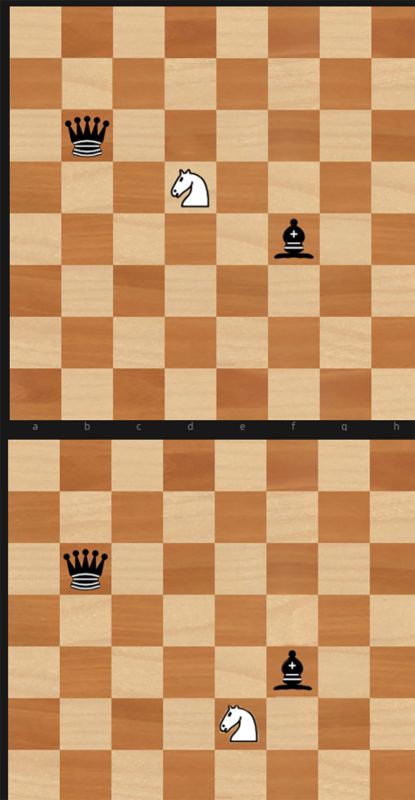 Gallery